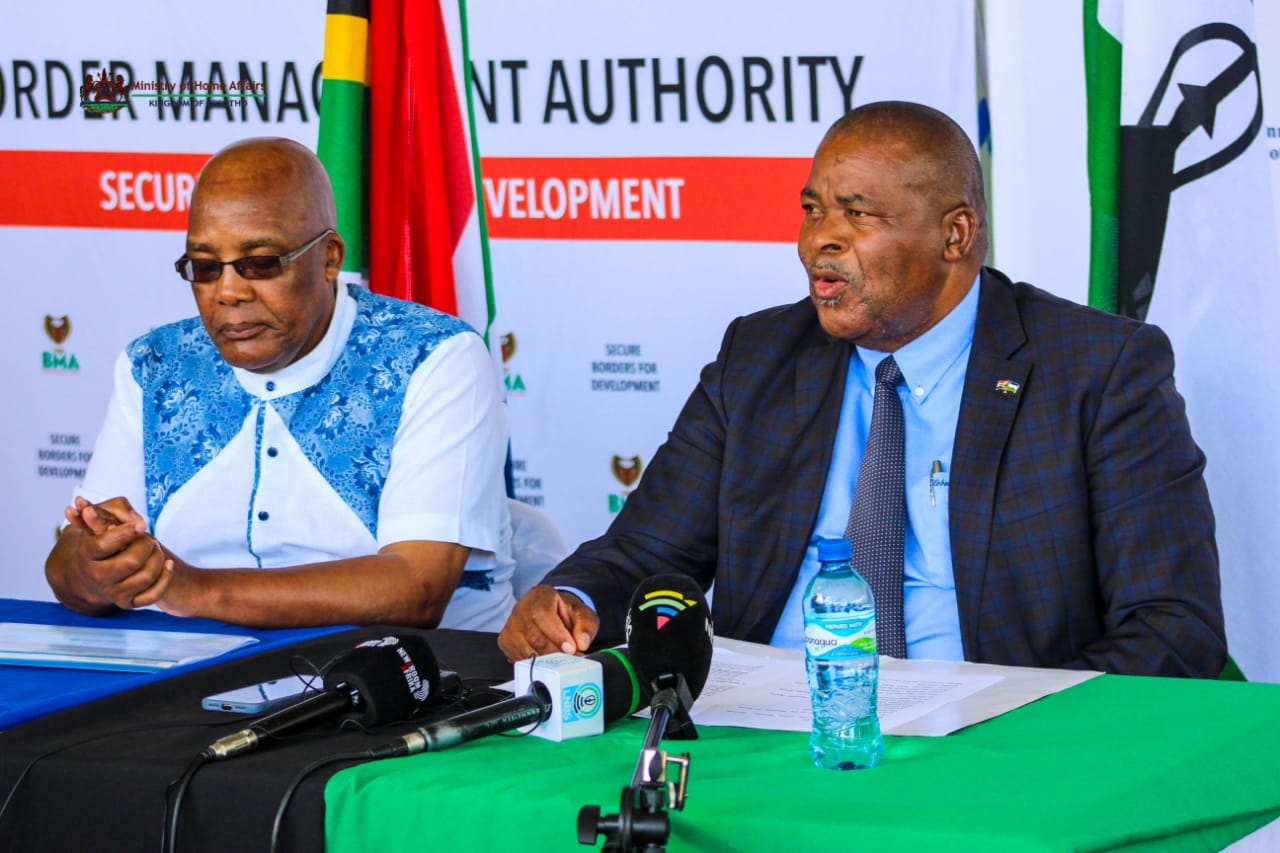 Hon. Minister Lephema horned the courtesy visit from the Minister of Home Affairs South Africa. He said the hope is that the Minister has heard their cry as Lesotho when they say it is high time that Lesotho and SA come together, and work towards maintaining the relationship the two countries have always had. He noted that they have had discussions as Ministers about the challenges and things that need to be addressed between the two countries as it is known that Lesotho is a country in another country.

"We are really taking it into consideration that the relationship between the two countries should be harmonized, "said Hon. Minister Lephema. He further echoed the need for meetings between the mentioned categories. He also highlighted that amongst their discussions, they will also investigate the issue of Trafficking in Persons (TIP) that happens between the two countries through the borders. He concluded that not only victims of TIP are trafficked to RSA but there is also those that are trafficked to Lesotho.
Hon. Minister of Home Affairs Republic of South Africa Dr Aaron Motsoaledi acknowledged that for the benefit of both countries, meetings ought to start soonest. As he had come nearer in Bloemfontein, he took the opportunity to pay a courtesy visit to his counterpart. "Like neighbors, there are issues that need to be regularized. He further noted that his year there will be a bi-national commission between the two countries, where both Heads of States will meet to discuss bilateral relations. "noted Hon Motsoaledi. He emphasized that senior officials together with Border Management Authority (a newly established authority will meet from the next two weeks, to regularize and manage border management issues of mutual interest and report back to Ministers and then to Heads of State.
Finally, both Ministers exchanged gifts from their countries' products.