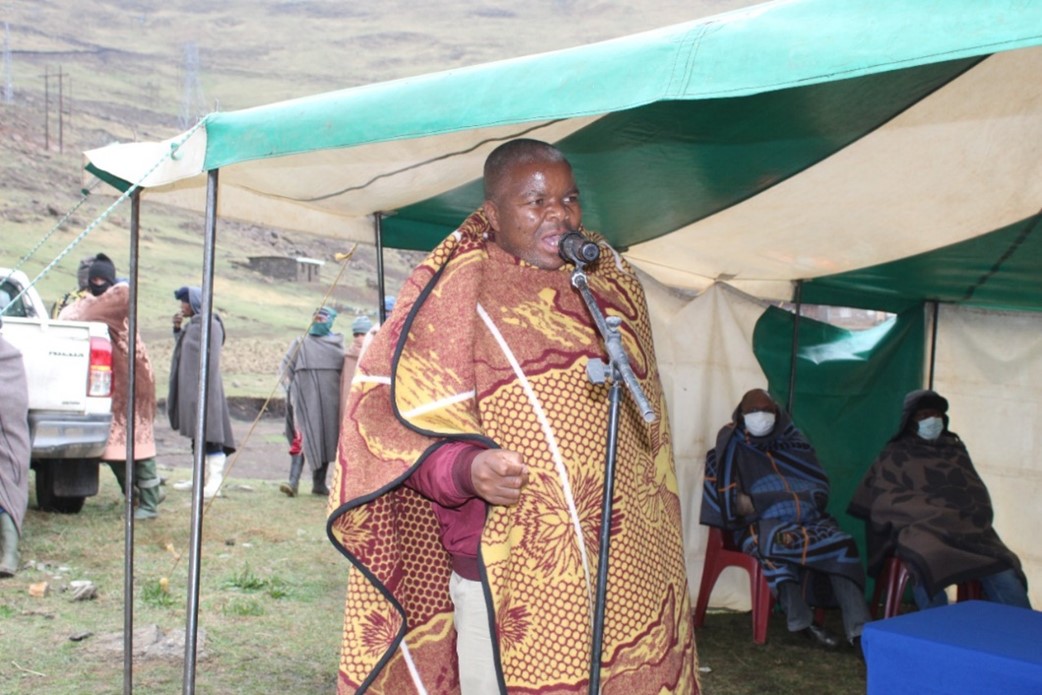 On the 29,30, September and 01 October 2021, the Honorable Minister of Home Affairs Motlalentoa Letsosa has been on public outreach in Botha Bothe Ngoajane at Ha Topi, Khatibe Ha Jane and Liqhobong Moreneng (Motete) consecutively. The purpose of the outreach is to make a follow up on the assignment given to officials.
Principal Secretary of Home Affairs Tumelo Raboletsi, when highlighting on the purpose of the Minister's outreach programs said that for a long time the nation has been concerned about de-concentration of services. Home Affairs through Letsosa's leadership has succeeded in this approach. In addition, the government and the international community have also been of great concern on the alarming rate of Human Trafficking in Lesotho, but the Minister has been fighting hard to educate the nation about the scourge of trafficking in persons especially as the nation has not been aware that they practice it unconsciously.
"Batsoali tlohellang ho hoeba ka bana ba lona", this was Letsosa's message at Ha Topi. He educated the public about the danger of human trafficking especially to young girls and young women as they are the most vulnerable ones to this crime. He stressed that parents ought not allow their daughters to be contorted by people in the pretext of getting them jobs elsewhere. To those who are reluctant to mark their livestock, he warned: "Hoja la tlohella ho iketsa mahlasipa a masholu". This is because farmers have been twisted by thieves that their livestock would not be bought if marked. However, there was a marked change of mindset in both villages as a total of 315 livestock was marked, 87 cattle, 10 horses, 26 donkeys, 70 sheep and 112 goats and about 10 livestock owners were registered in Ha Jane and Ha Topi consecutively.
At Liqhobong, the Minister stressed more on the danger of Human Trafficking especially on young girls and ladies, who were said to be the most vulnerable group. The Minister made parents aware that their girls are promised marriage by foreigners on the pretext of being sex slaves abroad. The message was not to allow their girls to be indulged in such marriages.